Clients
Our Latest Clients:
Case study for tvebiomovies 2011
tve – television for the environment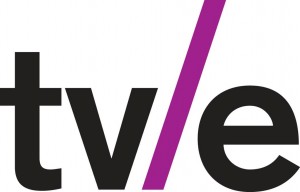 tve works with partners worldwide to make films which inspire change. tve is a collective name for Television for the Environment and Television Trust for the Environment. They cover the most important stories on the planet from climate change to gender, from conflict to culture, health to human rights. Importantly, tve also inspires viewers and organisations to lead a greener life, and to take up the sustainability challenge.
tvebiomovies 2011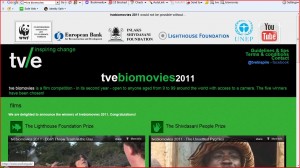 Last year, for the second year running tve ran a global film competition on YouTube, called tvebiomovies 2011. Visionary YouTubers worldwide were invited to submit proposals for short films on the global environment. 10 were selected and produced by the finalists themselves. Entries came from all over the world, with the 10 finalists being from as far afield as Peru and India.
Aim and objectives
The aim of this film competition was to raise awareness of tve, and to get young people engaged in environmental issues.
Kick Marketing was brought in for the second year's competition to promote the 10 shortlisted films showing on YouTube.
Our objectives were to:
• drive a significant number of users to view the films
• advise on encouraging the 10 finalists on how to actively promote their own films
• raise the profile and rankings of the tve YouTube channel overall
• work with tve to maximise relationships with key tve stakeholders, including; funders and partners, international offices and media.
How we did it…
Using the power of social media as well as traditional marketing, Kick Marketing:
• maximised the films' presence on YouTube and the Internet, including social bookmarking and networking
• expanded and managed tve's twitter account in order to exploit the wonder of twitter!
• ran a Google Adwords campaign
• rolled out a global PR campaign
• advised the 10 finalists on how they could locally promote their own films in their respective country.
Results
With Kick Marketing's involvement, over three months the films succeeded in generating almost 500,000 views!
• the views went up a massive 745% to 497,000 views
• the competition received coverage on more than 100 websites globally.
"Kick Marketing has been influential in the extremely successful outcome of our tvebiomovies 2011 competition. Jill and Kate have been dedicated to the project, dynamic, forward thinking and approachable at all times. We've been very impressed." Matilda Mitchell, Producer tvebiomovies 2011
encounter . connect . convert