About Us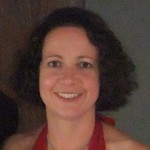 Jill Holmes
Prior to setting up Kick Marketing with Kate, Jill's last role was the ownership and marketing of ECO-St, an eco retail business. Jill is passionate about enabling people to develop a more eco way of life without giving up their lifestyle. This included developing the brand, setting up and running three stores and an online presence, in-store promotions and both traditional and online marketing.
As Publisher at Defaqto, a financial services information provider, Jill developed new product offerings and promoted these to specialist markets, considerably growing the revenue stream for the business.
At IPC Magazines and then Reed Business Information Jill was the Senior Marketing Manager for 7 years on New Scientist magazine and website. Through her marketing role she was heavily involved in the retail trade (newstrade), branding, expansion into new markets, increasing website traffic, traditional print marketing and using guerrilla tactics.
Jill's first role after leaving university where she gained a good business studies degree, was as sales and marketing at Reuters Cityscreen. She was first exposed to electronic media in 1995, and has been actively using the internet ever since those early days.
Jill's hardwork, energy, intelligence and ability to hit deadlines has meant she achieved these roles well.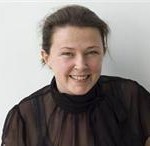 Kate Rowley
Kate's main area of experience lies in the fields of sales, marketing and account management. Kate is an accomplished communicator who is able to understand detailed customer needs and deliver effective solutions.
Before starting Kick Marketing with Jill, Kate worked at the sales and marketing giant CPM in Thame for 7 years. She worked in various account rolls for CPM clients: British Airways, Gillette and Master Foods, providing sales and marketing solutions for these key accounts and their customers. In this period she developed her own clear understanding of the effectiveness and importance of Electronic Marketing in line with the rapid development of Social Media in the modern sales and marketing environment.
Kate has also worked for TDK Europe and Winkhaus UK as Account Manager and in sales roles for City and Provincial and Sta-Tech Ltd. All these positions helped develop Kate's skills in customer relations and the skill to qualify and understand customer requirements to ensure an effective business solution delivers a profitable return to the client.
This combination of sales, marketing experience and an in depth knowledge of electronic marketing and social media has led Kate to believe that effective marketing campaigns, based around social media activity, will deliver significant cost effective solutions for Kick Marketing's clients
encounter . connect . convert